Welcome to Fall Line Farms!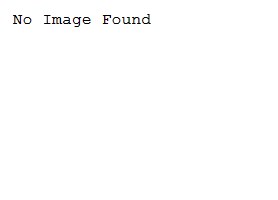 The Center for Rural Culture's Fall Line Farms is designed to connect family owned and operated farms and businesses with customers in search of local food year round. It's Richmond Virginia's non-profit online farmers market!
Our Producers
FARMS
Verde Natural Florals
Village Garden
Tuckahoe Lamb & Cattle Co
Trails End Farm
Thistledowne Farm
Rockcastle Farm
Rain or Shine Greenhouse Gardens
PigCrafters
Peacemeal Farm
Old Church Creamery
Misty Morning Sunrise Farm
Mickey&Ann's Farmette
Manakintowne Specialty Growers
Lar-Lyn Farms
HaaShrooms
Grassbelly Farm
Goldenrod Farm
Goats R Us via Manakintowne
Forrest Green Farm
Dragonfly Farm
Deer Run Farm
Burkeville-Waverly Farms
Brookview Farm
Broadfork Farm
Avery's Branch Farms
Agriberry

OTHER SMALL BUSINESSES
Zen Beekeeping
Wild Earth Farms
Tuckahoe Plantation Flowers
Truly Scrumptious
Three Hens Candle Co
Steve's Succulents
Honey's Homemade Stuff
Hobby Hill Farm Fresh
Great Harvest Bread Co
Good Health Herbs
Farmstead Ferments
Cumberland Middle School
Black Hand Coffee Co
4&20 Bake Shop
Producer of the Week: Burkeville-Waverly Farms
Waverly Farms' commitment to local, sustainable farming, conservation stewardship and rural community development is a family tradition going back over 100 years.

Though not certified, only the strictest organic practices are used to support nature and build healthy soil on this 235 acre integrated farm. On-farm compost from over 300 free-ranged and Certified Organically-fed Animal Welfare Approved animals provide on-farm compost for 3 acres of garden and 100 acres of lush Virginia pasture. Only Certified Organic supplements are used to compliment our own compost.

A lovely, busy Guest House offers "farm stays" that include Waverly Farms eggs, meats, vegetables, tours and optional participation in farm activities. The Guest House is listed on Airbnb and provides the additional income needed to support 6 jobs for rural residents.

Vegetables, eggs, and grass-fed meats (pork, lamb, goat, beef) are sold on the Local Roots and Fall Line Farms online markets, at Ellwood-Thompson's Local Market in Richmond, and through the Waverly Farms CSA to local residents in Southside Virginia and the greater Richmond area. For more information go to www.waverlyfarmsvirginia.com.
Now in season - Beets!
Beets are economical nutritional powerhouses that deserve to be a part of your diet!

If you have tried them before and didn't like them it may be worth a revisit. They are versatile and can be eaten raw, grilled, roasted, sautéed, or steamed and can be an ingredient for salads, slaw, smoothies, baked goods, and even veggie burgers. They are excellent paired with goat cheese for a grilled cheese sandwich. Or, try them pickled if their earthy flavor is not your vibe. Vinegar helps to offset some of the earthiness and is a way to enjoy them year-round.

Beets get their beautiful color, in part, from pigments called betalains. Research proposes that betalains can decrease oxidative stress, suggesting a role in prevention of chronic diseases. Additional studies into beets and betalains have suggested promising roles for decreasing risk of atherosclerosis (a form of heart disease) and cancer.

Beets are rich in antioxidants and anti-inflammatory compounds and contain numerous beneficial vitamins and minerals, particularly folate, vitamin C, iron, copper, and manganese. Beets are also a great source of fiber, as are most vegetables!

Beets can be enjoyed from root to leaf and their leaves resemble those of chard in both appearance and taste. This is no coincidence as they are two different varieties of the same species. Put young, tender beet greens in salads and reserve the older leaves for sautéing.

By: Becky Garten, Registered Dietitian Nutritionist
About Fall Line Farms
Fall Line Farms is a non-profit online farmers market in Richmond, Virginia. We are a producers' co-op of small family farms and local businesses providing fresh local food year round to our members.

As a member you order when you want - there is no requirement to order every week. You shop by the item and there is NO MINIMUM ORDER. With one order and one payment, you are able to order directly from 40+ producers.

Our farmers share with you details about their products and their practices so you can make the best decisions for your family's health and nutrition needs. Completely transparent, you will know exactly where your food is coming from and are encouraged to contact your farmers directly with questions.
How Fall Line Farms Works
Each week our producers post the products they have available, setting their own prices, uploading their own descriptions and photos. You can read about their farming practices and contact them directly with questions.

Using our Buying Pages, you shop online with us any time between Friday at noon to Monday at midnight. You pay for your order online and then pick it up on the following Thursday afternoon between 3:00 and 6:00 pm at one of our Richmond area pickup locations.

Orders are delivered fresh, straight from the farms on Thursdays. Our producers share in the delivery process and we rely on volunteers to sort the orders at the pickup locations. This cooperative system allows us to keep delivery costs down to a minimum meaning more money goes back to the producers.
How we are different
Fall Line Farms opened in the fall of 2008 with one goal in mind, to help small farms through the challenging season ahead. Since then, we have grown and developed but never wavered from this basic focus.

Our innovative online buying program allows small farms to sell their products as they come available at a competitive fair price that is set by them.

There is no minimum supply required for them to sell, allowing very small start up farms to grow and expand into a larger marketplace. We like to think of ourselves as an incubator for small sustainable farms.

Because our producers share in the delivery, we are able to keep our costs low. That means more money goes back to the farms.

We are not a reseller. When you order you are buying directly from the producers in our market.